Samsung
Galaxy S20 Presentation
Each new model of Galaxy phones has extraordinary presentation events. Samsung Galaxy S20 was no exception.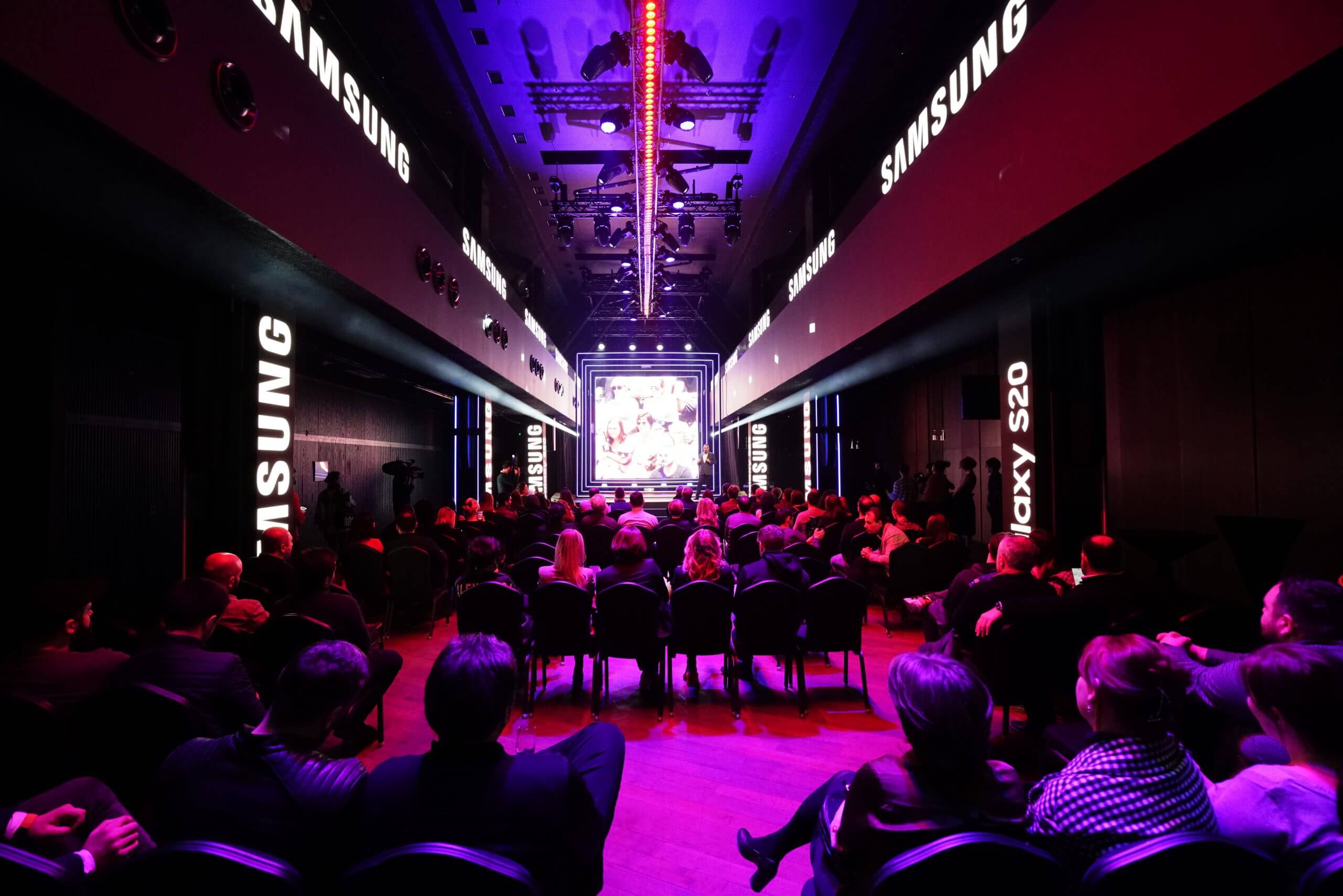 The presentation took place on February 25, at club "Republic" in Tbilisi. Our team decorated the location with lights and other details, that would make you feel like the event was happening in another galactic dimension. Even the promo girls wore spacesuits. The invited guests had to enter a portal-like entrance to end up in that galactic space.
The presentation started with an eye-catching light-show and then the audience learned about the improved abilities of the new phone.
The cool part of the event was the quiz-game, where the audience had to answer questions about the new phone and the winner was awarded with the new Samsung Galaxy S20 Ultra.