Tbilisi Mall
Audiobooks
McCANN team worked with Tbilisi Mall on creating a collection of Georgian audiobooks for blind and visually impaired children.
These kids didn't have an opportunity to get to know the magical worlds of different fairy tales by reading. That's how Tbilisi Mall felt the social responsibility to do something about it and together, we released the audiobooks. The collection was named "Listen to the magical world" and was dubbed by famous Georgian actors. The set includes 10 Christmas tales from around the world and allows the children and teens to listen to beautiful stories and travel through the magnificent world of literature.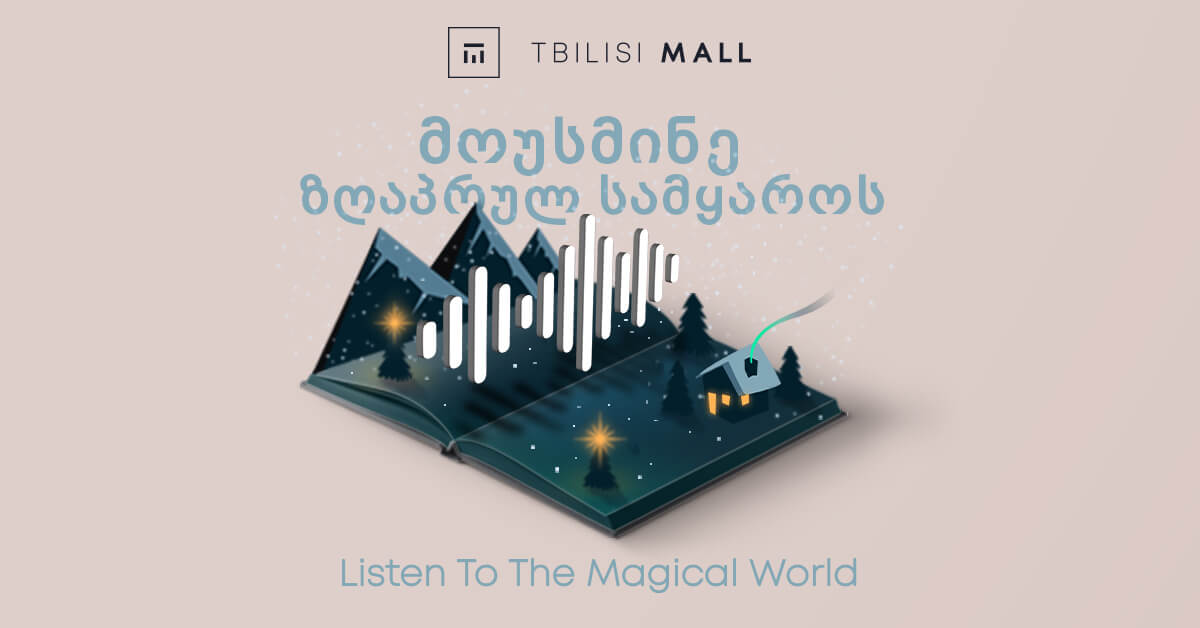 On January 26, 2020, Tbilisi Mall hosted a presentation of the collection. The guests listened to fairy tales and attended a Christmas play by the students of #202 public school for blind and visually impaired children.
The collection is now available on Youtube, Soundcloud and Facebook.