Coca-Cola
Coca-Cola Viber Stickers
Christmas time would feel like a big boredom if there were no Coca-Cola ads. Just like in the whole world, Coca-Cola advertisements are adored in Georgia too.
On Christmas of 2018, McCANN team and Coca-Cola decided to create something special for the Georgian market, so the audience would feel appreciated and valued. That's how and why we created the first ever Georgian Viber sticker pack that went viral throughout the country.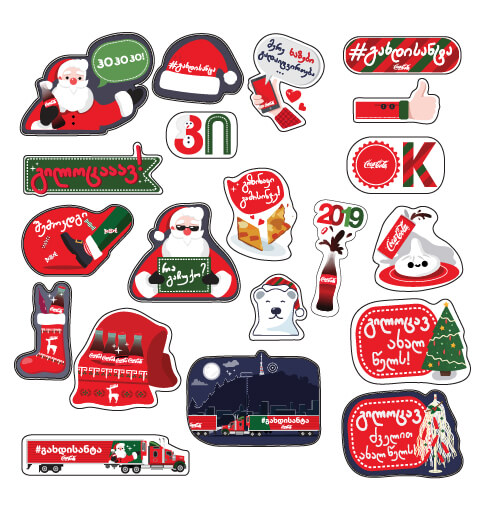 28 stickers were created that included local jokes, new year celebration phrases,  Coca-Cola Christmas missions, Georgian food and product-related New Year symbols. Stickers were integrated in Coca-Cola Global campaign – #besanta. Sticker pack was available for free on Viber sticker market and was offered to Georgian users with special banner placed in the header of sticker market.