Coca-Cola
Energy
Coca-Cola launched a new energy drink on Georgian market in September 2019. The drink featured the "taste you love, energy you need" concept. McCann Tbilisi team worked on creating a big buzz about the product so the drink would be easily recognizable for locals and would be automatically linked with a positive energy.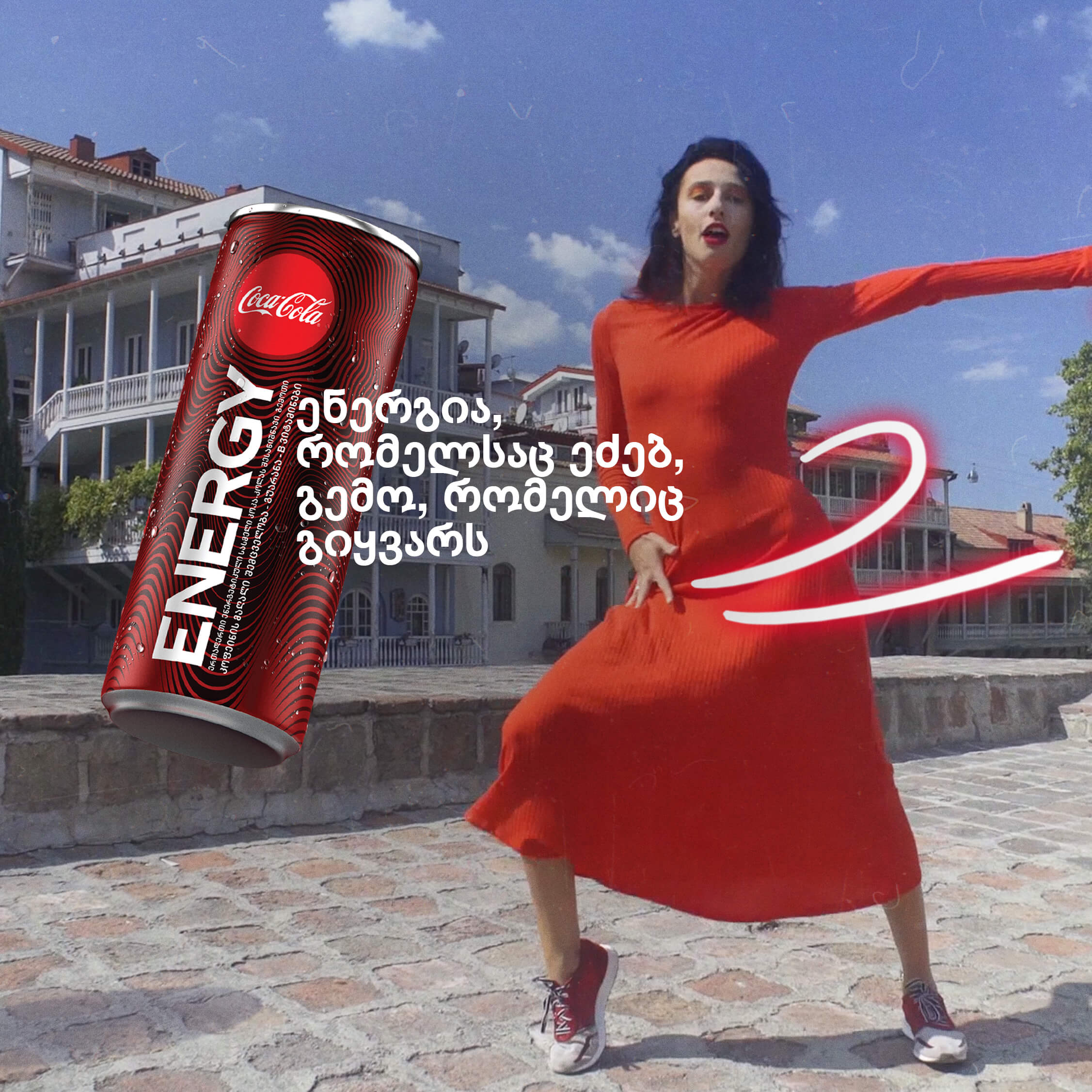 Our team involved famous Georgian dancers and influencers in the campaign and it went on social media as a dance challenge between them. We recorded videos of the influencers breaking into dance on the TVC music in order to strengthen "Coke Energy = Positive Energy" connection. The music and dance moves were specially created for the product. We used a hashtag #განეწყვეენერგიისთვის (meaning "get ready for the energy") to grab all these videos together on social networks.
The result of this influencer campaign is that Coca-Cola energy had no trouble in becoming a competitive player on the market and most of the society now recognize the product when they hear the music.