UN Women Georgia
HeforShe
McCANN team collaborated with UN Women and started a social campaign to implement the idea of gender equality under the HeForShe strategy.
There is no grammatical gender in the Georgian language. This fact emphasizes the idea of gender equality embedded in the ethno psychology of the nation. We used this information to create an umbrella communication with the main message: "Georgian language has no gender prejudice, why is it in your head? "
The goal of this campaign was to lead the society to a moment of self-awareness, a moment when they realize their own subconscious gender prejudice.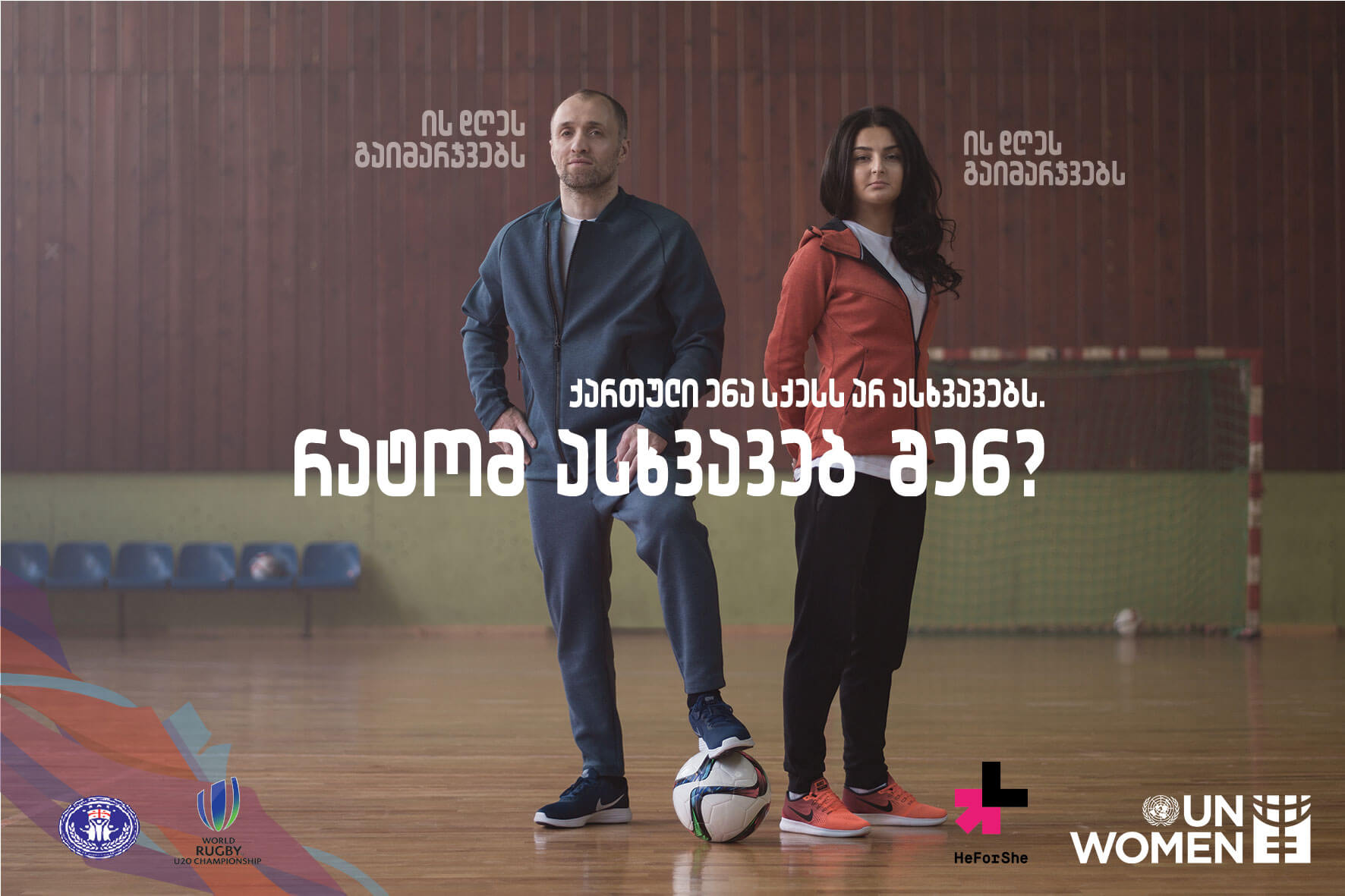 Videos and posters were prepared involving various male and female athletes from different sports, united around the idea of equality. One of the posters even won several prizes at the Tokyo International Foto Awards (TIFA). We also prepared a video in style of a traditional sports commercial about a male rugby athlete, but then we revealed that, in fact, we have been talking about a woman and asked the viewer – "why did you assume we were talking about a man, and not a woman?".
This campaign connected the audience to the idea INTELLECTUALLY and EMOTIONALLY.